How to Sell Your House for More
Just fill in your details to the right so Simon knows where to sent it to, or call me on 0497 333 000
You may have gone to the local real estate agent finder looking for the best real estate agent you can trust. You want to find out a no-nonsense all-inclusive fee when selling a house. Real estate agent fees at times may be elusive!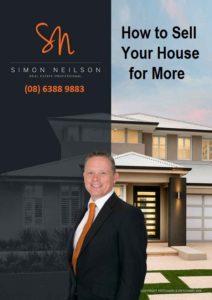 We've seen it all; the lovely home that has everything going for it, on a big block, a nice garden, good location with lots of space and neutral decor but it sits on the market for weeks or even months. So why won't it sell? It lies with the agent!
Real estate agent fees for selling a house may not be the best benchmark to determine who has your best interest at heart. Here are three critical questions to ask the real estate agents you shortlist to sell your property;
how do they justify their appraisal price
what are the unique marketing strategies to attract buyers
what experience do they have and especially negotiation skills this will separate the boys from the experts
Simon is your trusted local real estate agents, call Simon today on 0497 333 000 to have a no obligation chat.